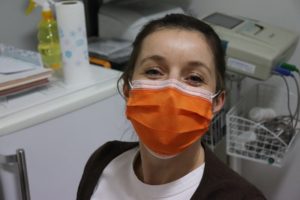 There is no denying that nursing home residents and the staff that care for them have faced an extremely challenging 18 months. During the hight of the Covid-19 pandemic our TVs and social streams were packed with stories about the care sector, telling the nation how Covid cases were rampant, staff shortages were crippling, and residents were feeling desperately isolated – with only carers on the ground knowing the whole truth.
Even today, the mainstream media seems to continually focus on negative news stories wherever social care is concerned. However, those on the front line know that the vision the public are sold isn't representative of the reality of working in the sector. While the job can, of course, be difficult at times, it can also be fun, satisfying, and extremely rewarding – as these care home good news stories demonstrate.
Getting creative
Care homes across the Wirral have been getting creative this month, making their own scarecrows for local festivals. Fairfield Nursing Home in Quarry Road East, Heswall, recreated one of their nurses along with residents – one even comes complete with his wheelchair. Ridgewood Court Care, meanwhile, built flowerpot men to sit on the bench outside the home. Activities coordinator, Faridah Brooker commented that: "Residents have had to deal with Covid restrictions and not being allowed to have visitors which has been boring for them, so it's been so nice to see people smiling again by us doing something different and fun".
Activities for all
Colten Care homes in the New Forest recently featured in the local press after the provider held Hawaiian themed parties, raising lots of smiles – and funds for their charities too. When residents entered the specially decorated lounge, they were greeted with flowers and 'Aloha, welcome to Hawaii'. Staff wore lei garlands, flowery shirts, and grass skirts as they served cocktails and mocktails to residents. Together they then learned a Hawaiian dance and enjoyed beautiful fruit platters featuring fresh melon, mango and pineapple followed by storytelling from traditional Hawaiian folklore and a presentation on the landscapes and wildlife of the islands.
Meanwhile, in Oxford, care home managers recently treated residents at the Grange Care Centre to their very own Olympic-style games to meet their mind, body, and soul needs. Every detail was considered, and the event was complete with torch bearers, an opening ceremony, and medals. Residents had the opportunity to play volleyball, 'throw the welly', and practice archery. As manager, Wendy Mead, explained; "we run events such as this as there are some people who are quite isolated but will come out and join in with other people. That can lead to them coming out more and making friends. It is a great way to get people who are quite introverted to socialise more."
Commemorating Covid
While the Covid-19 pandemic may be a period in history that many in the care sector would like to forget, evidence suggests that memory work has been shown to be very helpful within bereavement processes and is also particularly beneficial for individuals with dementia. For this reason, the National Care Forum (NCF) and the National Activity Providers Association (NAPA) have partnered to create #MomentInTime21. This national project aims to capture stories from the social care and social work sectors, as well as the wider community, through the creation of Covid-themed 'time capsules', which will be sealed and then opened collectively on 19th July 2022. Participants in care homes have found that the making of the boxes has provided an opportunity to pause and gather previously unsought feedback from residents, carers and visitors, as well as offering space to share and communicate previously untold stories.
Another heart-warming scheme which is gaining attention across the UK and beyond is the 'Adopt a Grandparent' campaign. Launched by UK-based care home group CHD Living, the initiative has gained global momentum with almost 90,000 people signing up across the globe to be matched with an older person. Volunteers from across Europe, the US, Australia, New Zealand and elsewhere are offering to connect with care home residents virtually to combat loneliness during the pandemic. For many, the campaign has helped them to fill a void felt by the loss of their own grandparents or a lack of grandparent figures in their lives. Shaleeza Hasham from CHD Living, said: "Prioritising the mental and physical wellbeing of our residents is key all year round. However, it's been even more necessary since the onset of Covid-19".
Amazing staff at the heart of care home good news stories
Care home staff are a special breed of people. From the Surrey care home in-house trainer who picked up a national award for her work throughout the pandemic, to the Miss England contestant carer who lets residents wear her crown, the level of dedication and compassion demonstrated throughout the sector is unmatched.
It's important that we support and celebrate these individuals, which is why it is great to see that monologues inspired by Paisley care workers have recently been reimagined for TV. The hard-hitting pieces of theatre are based on recorded stories from retired and former care workers in the town. Together they give a voice to working class women and the difficult role of carers. Best of all, they endeavour to show the true reality of working in care, which is extremely fulfilling and where no two days are ever the same.